11/8
My short film, The Subway Gypsy, just got selected for the  Independent Shorts Festival with a high rating and is eligible for awards.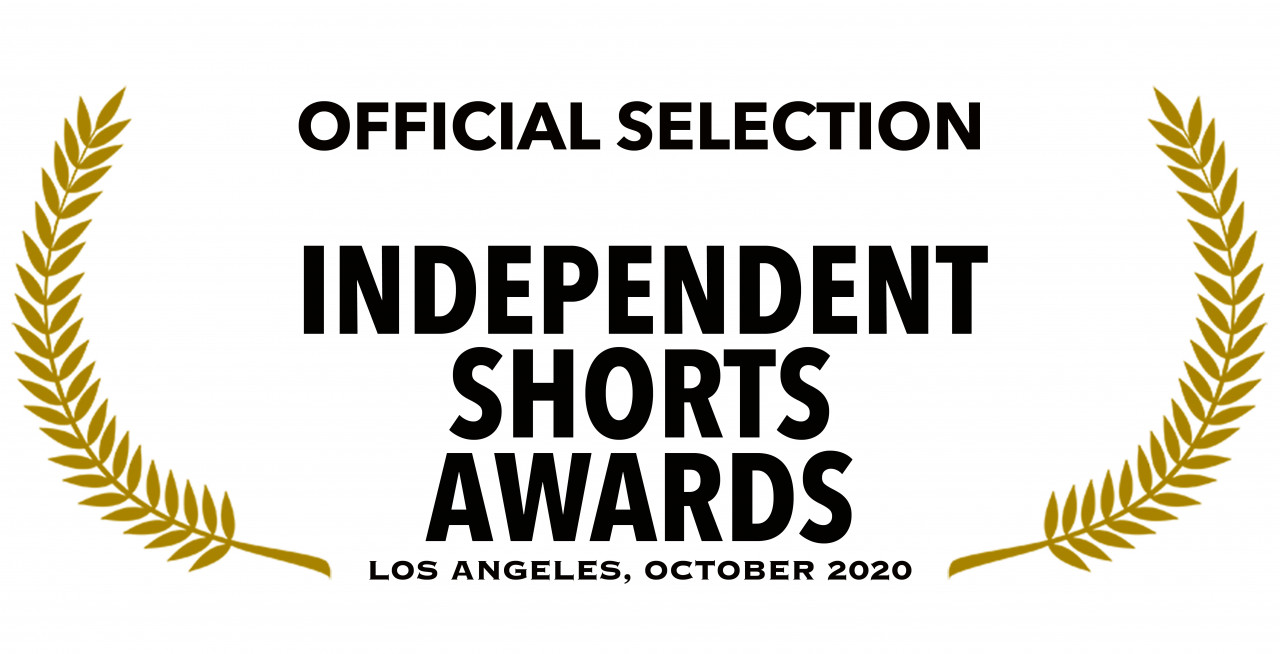 10/28
I just shot an episode of FBI's Most Wanted in Piermont, NY. Covid sets are crazy-highly regulated, but efficient. 
I'm happy to  finally be studying with Bob Krakower disciple Vance Barber in his weekly master class. The Force is strong in this one.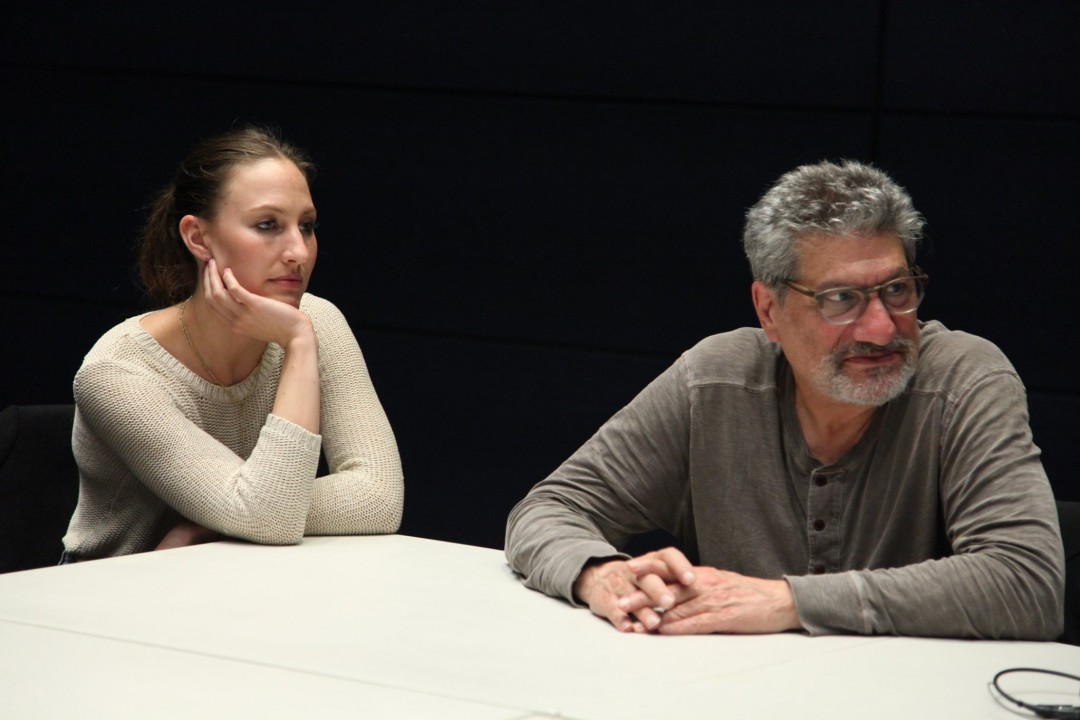 With Nicole Lamison at the New York Writer's Dojo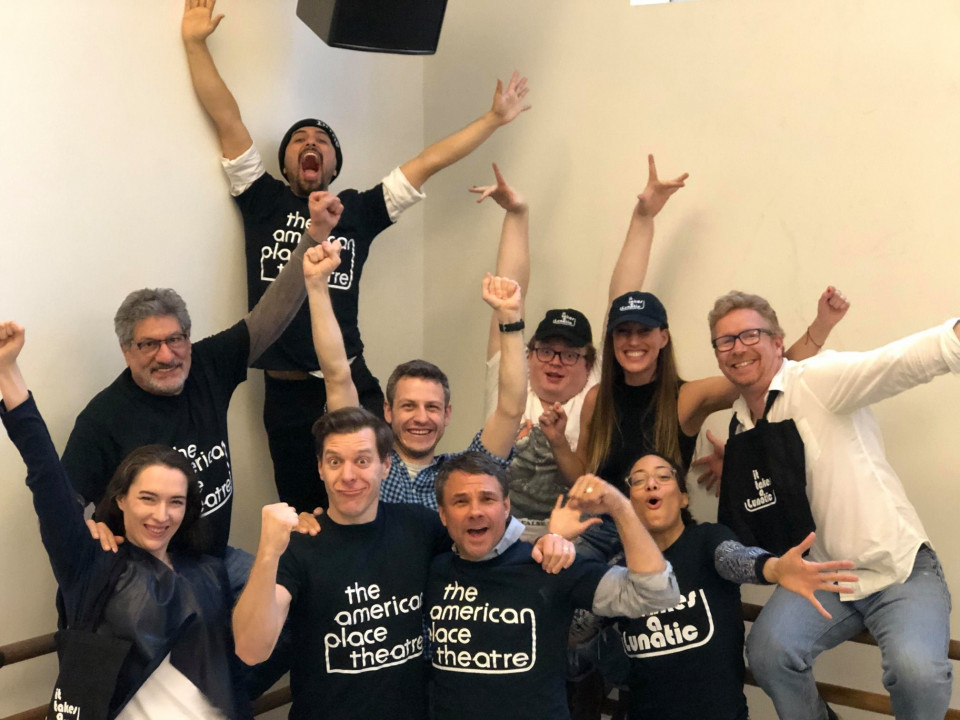 The New York Writers Dojo celebrates the Tribeca opening of "It Takes a Lunatic"
"Cruise" opens
I play the father, as per...
I ALWAYS make the trailer of every movie I'm in. Only 3 scenes in this one, but I'm there to button the preview with a joke: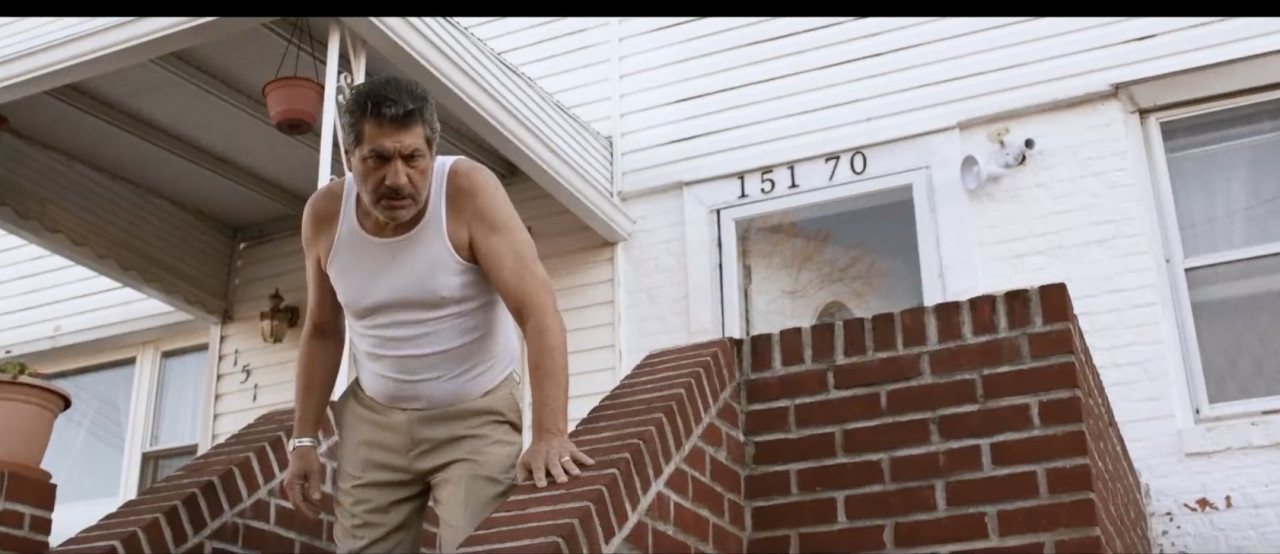 Hot off the presses! My latest short film:
5/22
Coming on June 4th: My newest short film!
1/20/18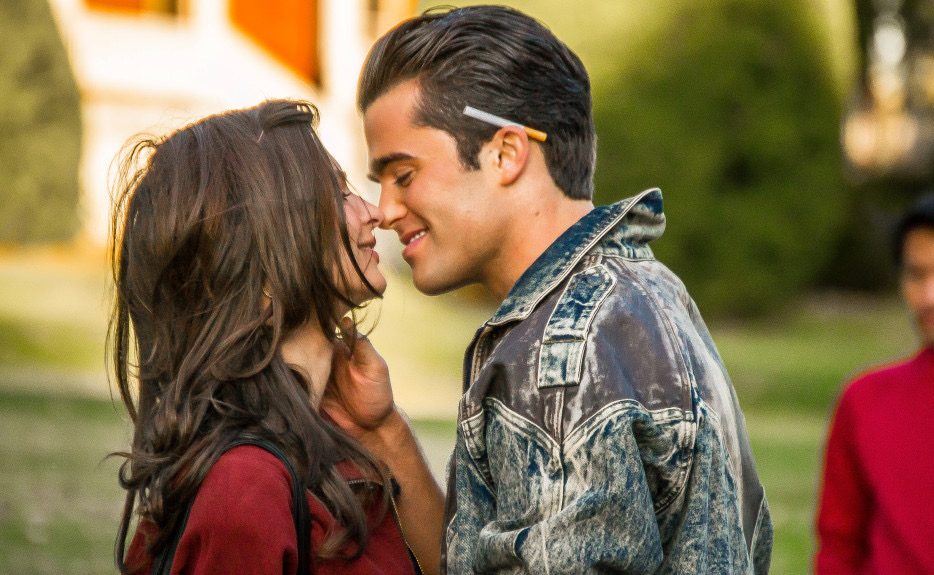 1/10/18
My latest short film is up.
Trillions
Like Billions, but more so. The characters are intense, the stakes are high, the jargon is thick, the plot is...uh...
11/22
We just finished shooting my short film "Trillions". We should have editing done within the week. 
Also, it's only logical: new head=new headshot.
9/22
Updates: New headshots coming in 3 weeks. I'm excited to be working with the incredible Leslie Hassler. I've booked a role in the film "Noise Machines" to be shot in October. Last month I was on hold for a guest star on "Gotham". I hate being on hold, but I like having been on hold (so many damn times!) I've also written a short film 
6/9

I am finally going to be studying with film/TV guru Bob Krakauer. I'm going to wear a neck brace to my first class to keep my head from moving around. I'll let you know how it works out.

1/11

I just shot a scene on the show (redacted) with the lovely (redacted). I have been advised because of a non-dislosure agreement not to reveal any information about the show. I must say though that I had a (redacted) great time.

11/7

Here's a little film I did the voiceover for:
6/15

Please pardon our appearance while we undergo renovations!

4/4

Finally a pin came through. Just shot a scene with the lovely Marianne Jean-Baptiste on Blindspot.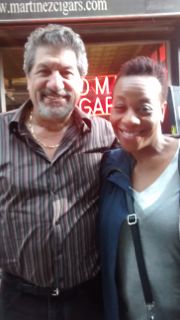 3/24

Pinned again. Right through my thorax. Never mind. Just continue with your day. Repeat after me: I don't need this. It's just icing on the cake. I don't need to work. Every day above ground is a good day.

Oh fuck it. Book me, dammit.

2/10

So a picture of me with Ray Liotta from a scene on Shades of Blue found its way to a gossip item in the Daily Mail.

They say he had his face sanded or something.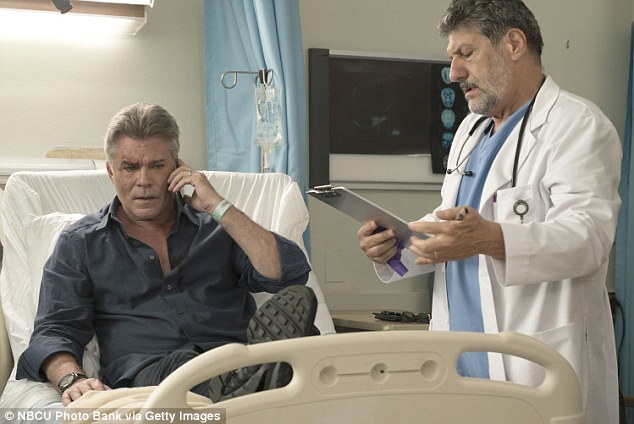 It's not true!

I know because I had to squeeze his face. As his doctor, I can assure you that it's the same old pock-marked Ray we all know and love.

12/3

I just got booked a a freaked-out cabbie on "Person of Interest". I was just being myself...

11/20

At the "Cruise" wrap party with my "son" Noah Robbins (r) and the genial Lucas Salvagno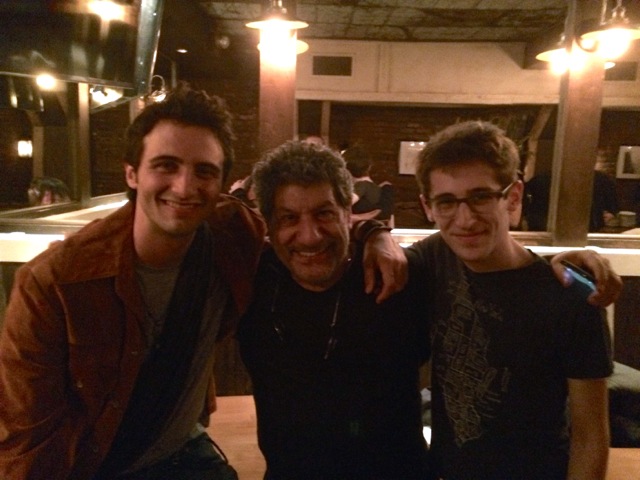 10/18

I just booked a role as a Greek father in the upcoming movie "Cruise" by Robert Siegel, the guy who did "The Wrestler".

Thank you Tasos Tsakoyas, who I used to work with in my dad's factory, for my many roles with a Greek accent:

Me: Hey Tasos, do you have a crescent wrench?
Tasos: Use your dick.

10/9

Ouch. I had a pin in me for a week for a nice role on Person of Interest. Note to producers: I am not a voodoo doll. But thanks for thinking of me!

10/1

It happened. They called me in to be a younger, hipper Santa Claus. When will they learn that simply having a beard DOESN'T MAKE YOU LOOK LIKE SANTA CLAUS?

9/?

The frost is on the pumpkin, so it's the time of year for a commercial casting director to bring me in for an audition as Santa Claus. Happens every year.

8/1

That was fun.

7/10/15

I just booked a role on the show "Shades of Blue" on NBC with Jennifer Lopez and Ray Liotta. I play a doctor in a scene with Ray Liotta.

4/23

Vanessa and I can't get those papparazzi off our backs.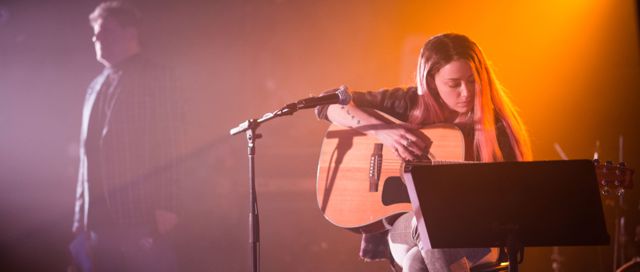 2/15

I just shot a co-star role on the new comedy show "Difficult People" on the HULU Network.

Also, the Christopher Walken film "When I Live My Life Over Again." is opening at Tribeca in April. I play a supporting role and wrote and played some of the music in the film.

--------

12/14

I'm on hold for a role on the TV show "Forever." I consider this excellent news, even though HOLD means they are probably negotiating with Alfred Molina for the role. Is HOLD a way of torturing actors by sticking "pins" into them? Discuss.

-----

Here's one of my scenes with Milan Mumin from Love Hunter, now at the Quad Cinema...
The film LOVE HUNTER, in which I play the lead's best friend, is coming to The Quad Cinema next week after a successful European run.

I've got a lot of good scenes in the movie, and I even play the saxophone...

Guad Info

Love Hunter Website

10/28

Last two weeks: Co-star audition for Gotham: no. Co-star audition for The Mysteries of Laura: Mais non. Another co-star audition for Mysteries of Laura: Non, non, non! Sacre Bleu!!

9/10

I'm excited to report that I'll be studying with Wynn Handman starting next week.

9/7

I'm on Boardwalk Empire tonight...

6/30

Producer's session for guest star on "Person of Interest"......a rocket into deep center field, caught at the fence.

4/17

Spent the night getting beat up in the film "Vitelli's". Don't know why they're beating me up-they already killed me a year ago.

4/9

A fun day shooting in Narragansett for the Christopher Walken film "When I Live My Life Over Again."

4/1

2 producer's call backs for a guest star on The Blacklist...a mighty swing, but foul-tipped into the catcher's mitt.
3/24

Just booked a scene on Boardwalk Empire as a gangster. Note to self: From now on attend all auditions in tux.

3/2

I booked a commercial as a Mafia don for a Japanese ESL school. They paid everyone who attended the audition.

2/25/14

I just booked a nice emotional co-star role on "Blue Bloods". We shoot Tuesday.

Callbacks on my last three auditions. I'm gonna start charging.

2/12/14

I just created this macabre little movie for all you Disney fans out there.

https://www.youtube.com/watch?v=v1ZmxlAbTFw